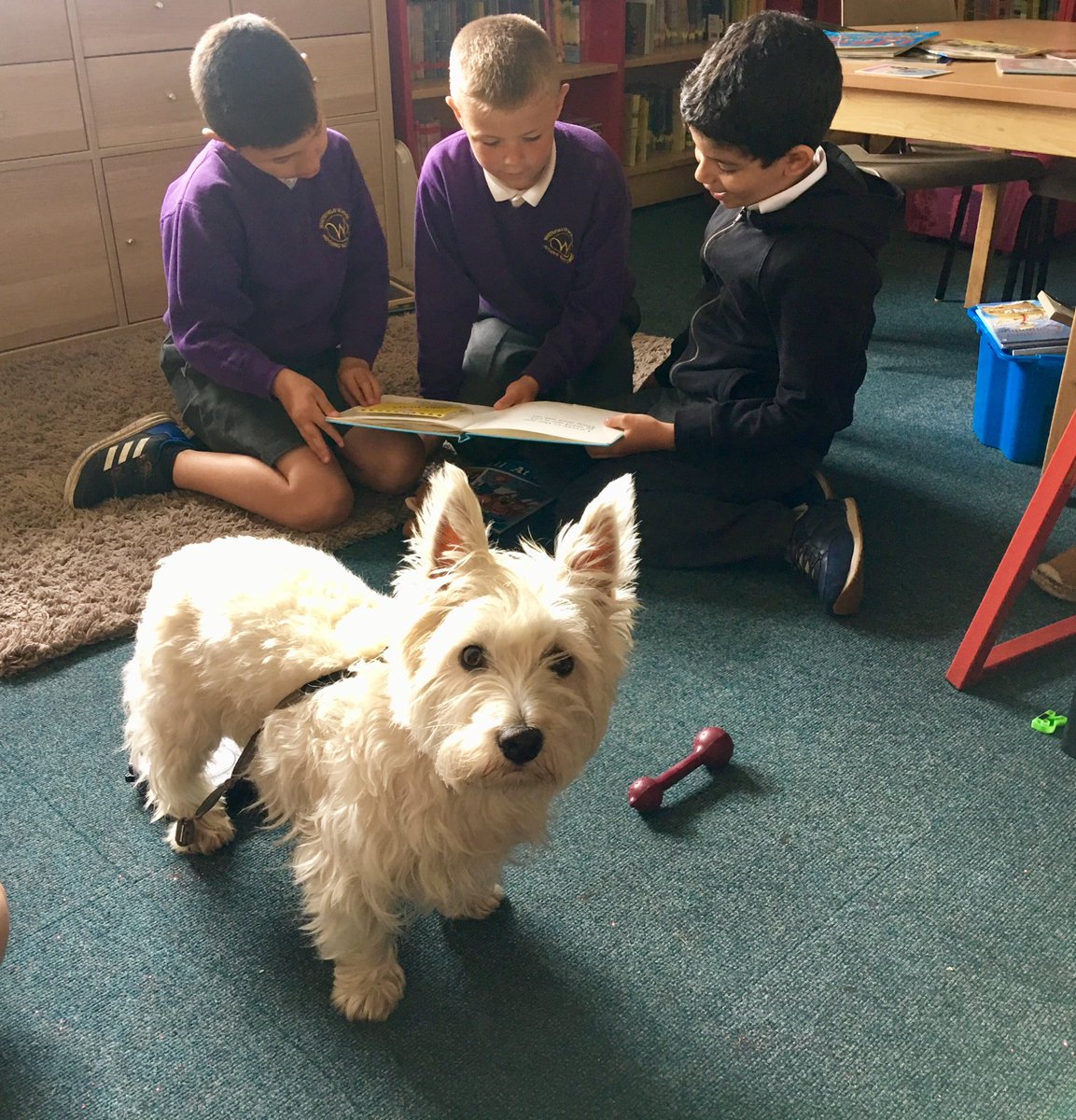 Bonnie is a West Highland Terrier.
She belongs to Miss Cunliffe's neighbour who has kindly given permission for Bonnie to be our school dog on Wednesdays.
Bonnie was born on 25th May 2017 and is still a young dog. When Bonnie is in school she likes to stay in our Reading Den and listens to children read. She watches them play games and likes to get cuddles and kind words said to her- she loves being part of our Whitefield family.
At playtimes and lunchtimes our dog monitor and some other friends take her out into our back garden for a walk and a run around the field. Sometimes she likes to play in our sandpit. When she comes back into school we give her clean, fresh water to drink, stroke her and are kind to her.
Bonnie is a great, fun loving and friendly dog who enjoys mindfulness. She lives in the moment, brings a great energy into our school and enjoys her life with her Whitefield family and her home family. She is a LFC supporter and also enjoys Yoga!
Bonnie is kept clean and healthy, with all her vaccinations up to date. Her claws are kept short and she is being trained at school.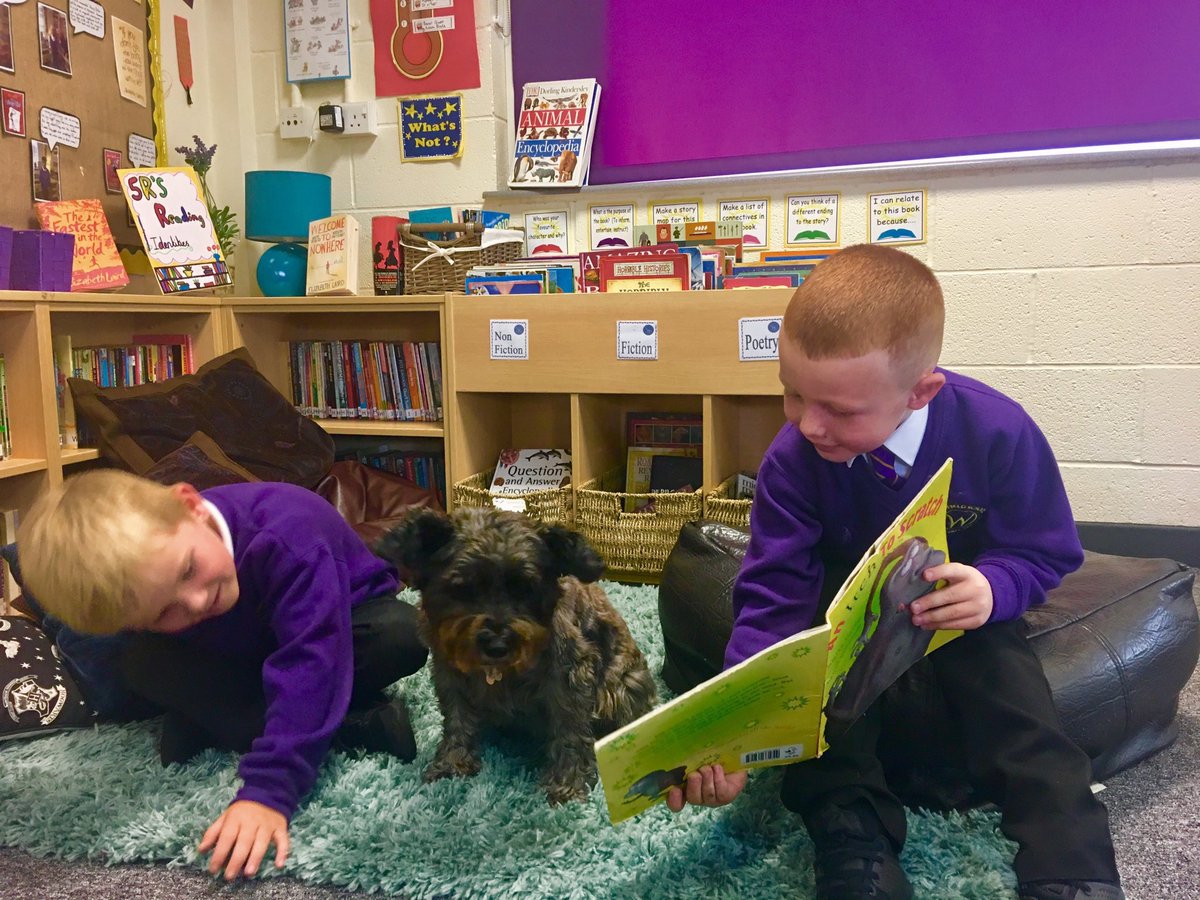 Tess is a Miniature Schnauzer. She belongs to Mrs Richards' family who have agreed that Tess can become part of our Whitefield family.
Tess is 7 years old and has always been a quiet dog. She likes to be in calm and quiet places and enjoys being stroked. Tess likes going to the woods after school and getting cuddles from her family.
Like lots of people, Tess does not like loud noises or busy places so she loves listening to children reading to her in the calm reading den. Tess is kept clean and healthy, with all her vaccinations up to date. Her claws are short and she does not jump up. She is used to being in school and loves walking on the backfield.
Mrs Richards and her family chose a Miniature Schnauzer because these are low allergy dogs with a loving temperament.